What's the point of playing golf if you don't love your game. If "love" isn't the word you'd use to describe your current feelings about your game then I can help. In this episode, I share the 3 tools you need to pave the road to a golf game you love. Are you in?
In golf, your brain is your personal navigation system. 
Your brain directs your decisions, actions, reactions, and more moment by moment on the course.
And just like every type of navigation system, your brain operates specific tools that can help you reach your golf goals.
Here are the 3 inner tools that are a natural part of your hardwiring…
[2:51] 1: Your Gut – Also known as your instinct, this is the voice of your subconscious at work and is worth listening to. Find out why.
[4:21] 2: Your Imagination – You can use this tool to paint pictures in your mind. Therefore, it requires you to keep it in check so that what you imagine is actually what you wish your reality to be.
[6:24] 3: Your Inner Caddy – That voice inside your head is always doing one of two things. Learn how to focus it so that it adds to your game.
[9:39] Episode Summary – Here you will find a quick synopsis of this episode.
Be sure to download the one-page reference sheet in my latest email newsletter with specific suggestions to help you start leveraging the power of your inner tools both on and off the course.
If you have any questions about this episode to your game, please join me for my next Ask Me Anything Live Q&A Session inside my Facebook group. I show up live every Tuesday at 11:00 am ET and I'd be happy to help you advance your game.
If you'd like to join this free group, head on over to PLAY GREAT GOLF on Facebook.
Click here to listen to the podcast now!
---
Want access to my free weekly podcast training materials?
As an email subscriber you'll get weekly updates, special announcements and offers, plus weekly access to my notes, worksheets, workbooks, and cheatsheets that I create to enhance my podcast trainings.
In addition, you'll be invited to receive access to my full resource training library online for as long as you remain a member of my email list. Sign up now to check it out.
Click the image below to sign up now.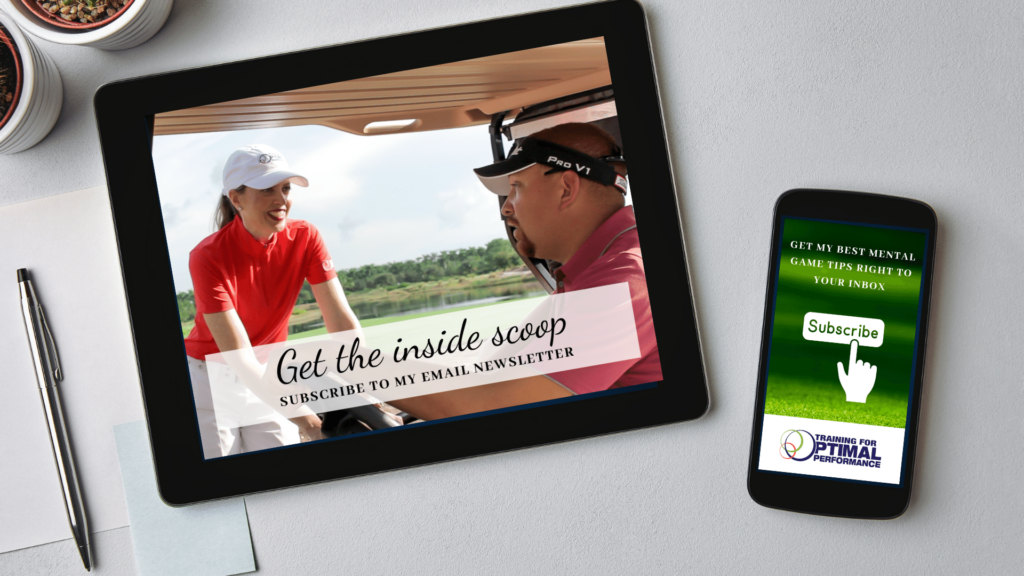 ---
Rate, Review, & Subscribe on Apple Podcasts
"I love Shannon and She Talks Birdie." <– If that sounds like you, please consider rating and reviewing my show! This helps me support more golfers — just like you — to improve their mental game so they can experience more consistency, more confidence, and loads more fun. Click here, then click on "Listen on Apple Podcasts" and a new window opens, scroll down and click on "Write a Review." Then be sure to let me know what you loved most about the episode!
Also, if you haven't done so already, subscribe to the podcast. If you're not subscribed, there's a good chance you'll miss out. Subscribe on iTunes here!
---
Subscribe where you listen to your favorite podcasts now!