Below are some great free resources to help you find out what a little work in the right places can do to improve your game.
And the best part is that they are all FREE!
Listen to my Podcast
She Talks Birdie is a podcast full of eye-opening episodes that focus on proven mental game strategies that will help you play great. This podcast was created for golfers who want to experience more consistency, confidence, and a lot more fun.
You won't find any tips on how to perfect your swing. But you will get the best tips that you can use both on and off the course to train and leverage the asset that directs your swing — your mind.
Subscribe where you listen to your favorite podcasts now!
---
Sign up for my Newsletter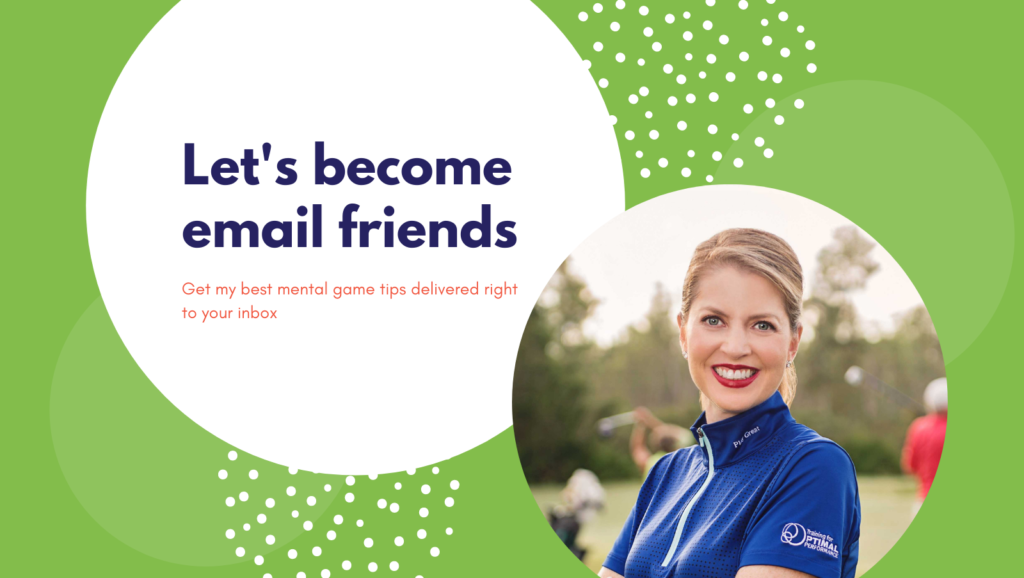 I love being able to connect with my community of email subscribers. You can take targeted action by applying my simple strategies that are designed to help you tap into your best game. When you become a member of my free online community you'll get receive my weekly tips, be notified of my free online events, and get access to my special subscriber-only deals. 
CLICK HERE to sign up now and I'll also send you my latest free guide as a thank you.
---
Questions?
If you need further assistance, please CLICK HERE to contact me now.