There are four great ways we can work together on your mental game ~
Contact me to discuss a 4-month private coaching program
Become a member of the Confident Golf Club online membership
Join my virtual 30-Day Play Great Golf School
Participate in my next free coaching week
You will find all the details below. If you have further questions, please contact me here.
---
Private Coaching Program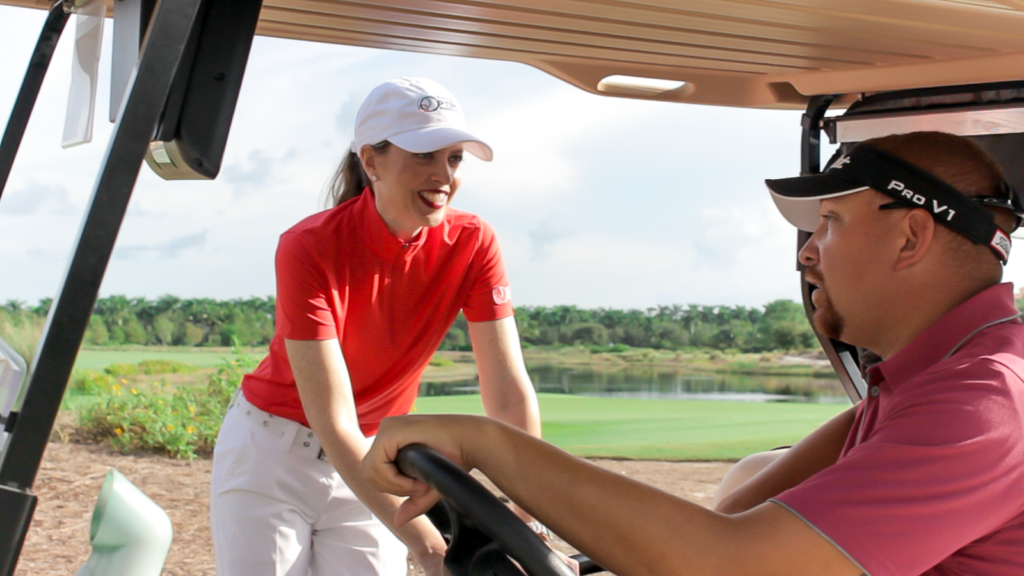 There are no overnight success stories. Improving your mental game takes time; therefore, my private coaching program is a 4-month commitment.
Research shows that building new habits can take anywhere from 30-90 days or more. To free yourself of the mental clutter that negatively impacts your technical game, you must replace old thought habits with new ones that equip you to consistently play at your best.
We can work in person in Naples, FL, or online via Zoom.
If you are interested in working with me in 2023, reserve your spot now.
Ready to get started?
There are two simple steps to connect with me to discuss your game and goals.
Complete my online form. I want to learn more about you, your game, and your golf goals. The best way to do that is to have you provide me with some background. Set aside about 15 minutes to complete my online intake form here – CLICK HERE.

 

Book a discovery call with me. Once you've completed my online form, you will be taken to my information page, where you may purchase a private coaching discovery call with me. On this Zoom call, we will dive into the information you provided to discuss your biggest opportunity areas and how we can best work on them together.
---
Confident Golf Club – Online Membership Program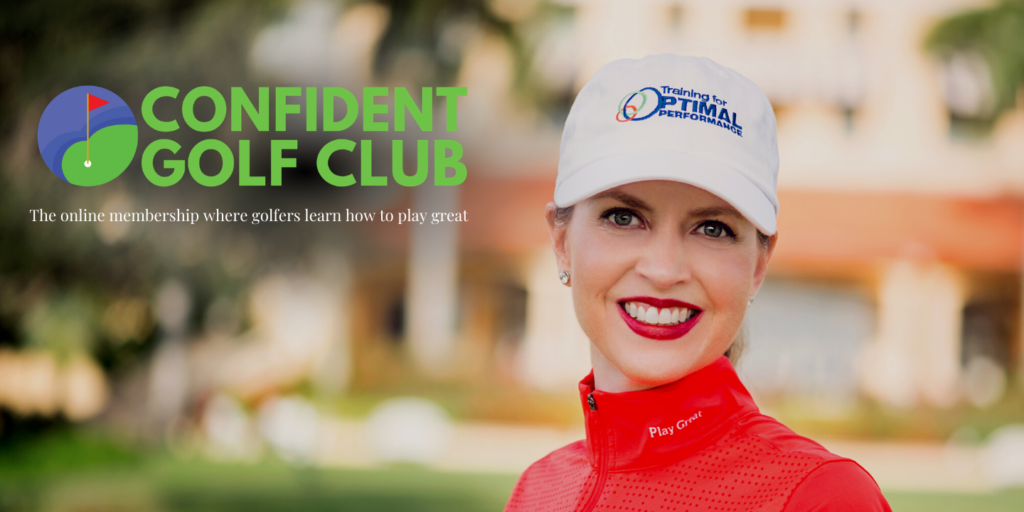 The Confident Golf Club is the premier online golf program where you and your fellow members get monthly targeted coaching, step-by-step training, and the accountability you need to improve your consistency from tee to green.
Everything starts with confidence. With a rock-solid confidence foundation, you'll be amazed at the progress you can make in your game. Join a lively group of passionate golfers who are making progress month after month. Not only are they playing better, but they're having a lot more fun in the process.
To learn more and to be notified when enrollment reopens, CLICK HERE.
Note that I only publically open enrollment to this membership twice yearly. To avoid missing your next opportunity to join our club of thriving golfers, click the link to get on my email notification list now.
---
30-Day Play Great Golf School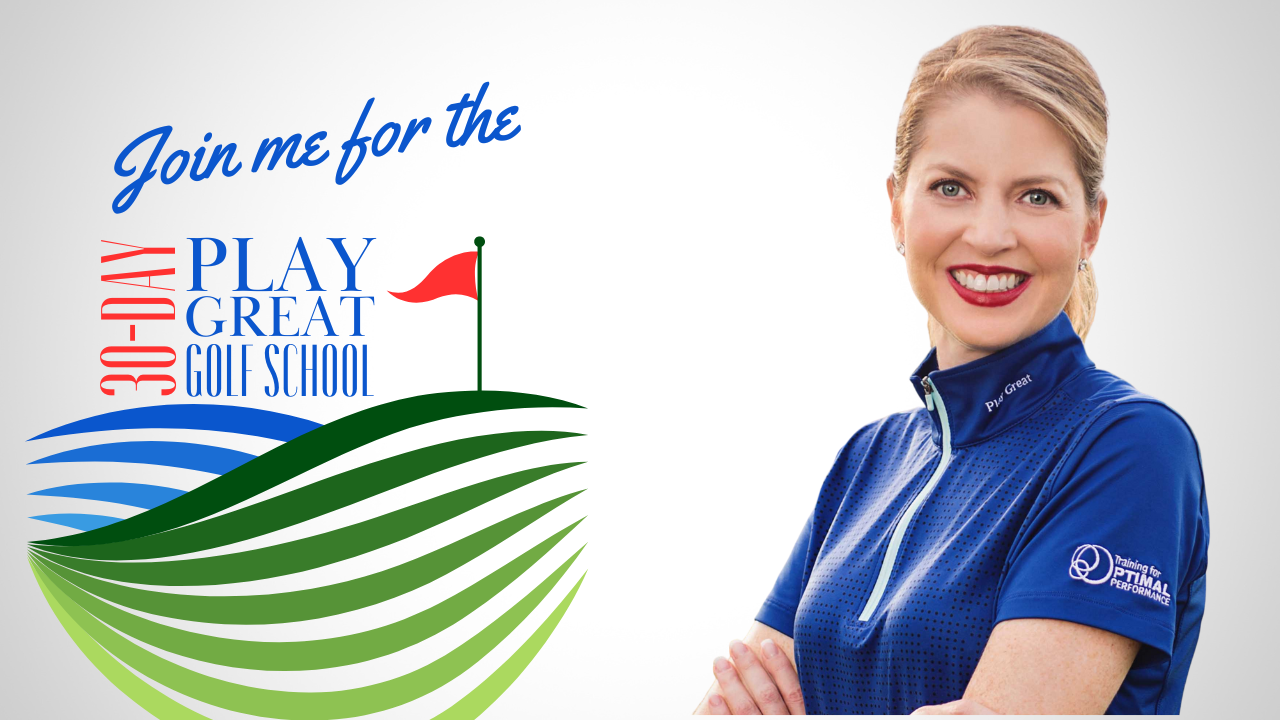 Reach your golf goals faster and easier by learning with me rather than trying to figure it out on your own. The Play Great Golf School contains everything you need to build a mental game foundation so you can take control of your game.
This Golf School is for you if you're thinking…
I want to make the best progress in the shortest possible time.
I need a clear map to follow because I feel like I've been spinning my wheels.
I want to be able to ask questions as they arise so that I don't get stuck and give up.
I want to reach my big golf goals this year.
You'll receive weekly lessons, Q&A support calls on Zoom, pdf guides, accountability worksheets, and flashcards to help you take simple strategies from our virtual classroom to the range and the course. 
To learn more and to be notified when enrollment reopens, CLICK HERE.
---
Breaking 90 Challenge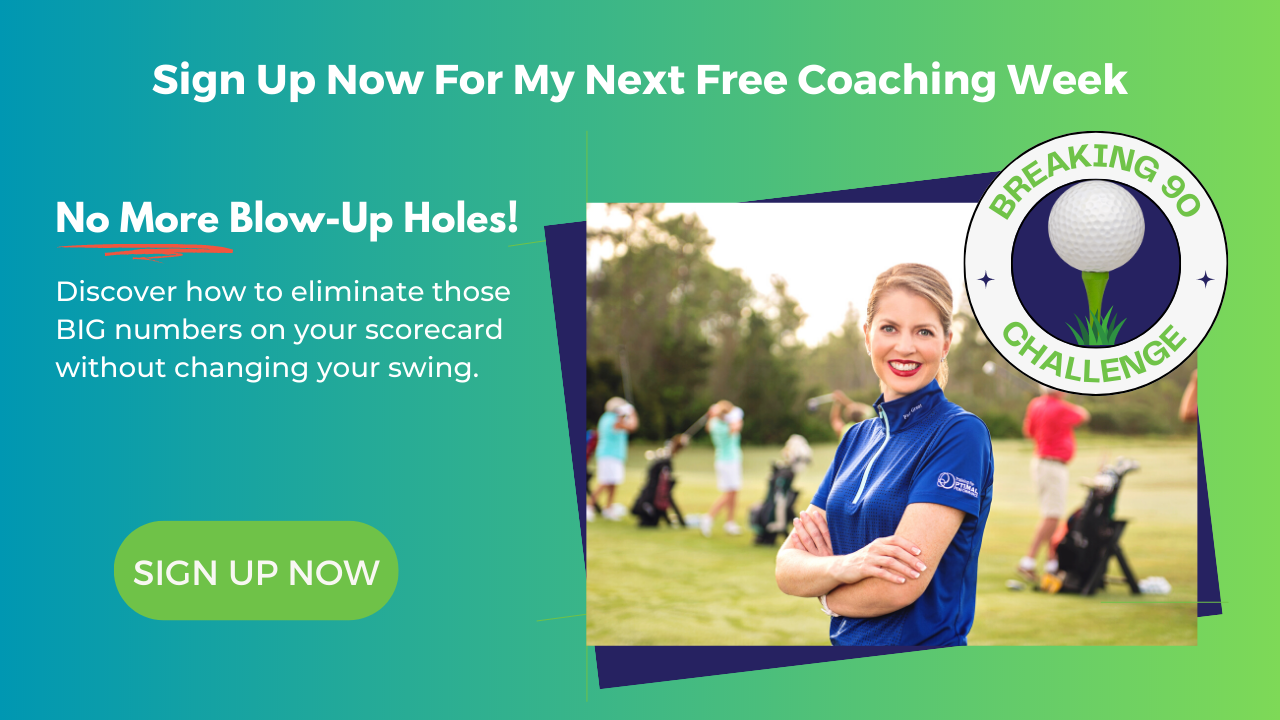 Are you ready to eliminate your blow-up holes once and for all? Get free access to your own mental game coach for a full week! Discover 5 simple strategies to help you eliminate the bad habits that cost you strokes, plus an amazing bonus lesson.
During this free coaching week, you will get access to ~
6 days of live training

printable resources to apply your daily lessons

and a private members' area where you can watch replays, ask questions, and interact with your fellow challenge members
To join the next Breaking 90 Challenge coaching week, CLICK HERE.
---
Questions?
If you require further assistance, click here to contact me now.