"On the road to greatness, how you navigate the potholes makes all the difference." – Dr. Shannon Reece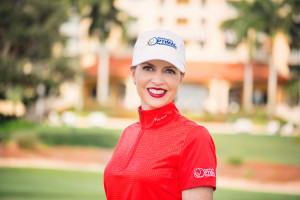 As a young athlete nothing was more painful than investing months and years of hard work into my sport only to completely choke at competition after competition when it mattered most.
My mindset was my biggest nemesis and I had no clue how to combat this enemy in sport, or life.
Like most people, growing up my life was a series of small successes surrounded by some sizable failures.
My biggest obstacle to playing great in all areas of my life was fear of failure, which infiltrated my experiences as a competitive athlete.
A love of sport and psychology, mixed with a fascination and longing to understand peak experiences led me to pursue a Masters and Ph.D. at the best applied sport psychology program in the country at the University of Virginia under the direction of Dr. Bob Rotella. Through my studies, I finally started to connect the dots and become an active participant in conquering my fear.
My personal victories and growth through failure have equipped me to guide others to become mentally tough and reach their big goals. Now with more than two decades of experience working with amazing clients around the globe, showing them how to achieve measurable success, my mission is to help you perform at the top of your game using a proven mental game formula. But don't take my word for it…
See what some of our raving fans have to say:
"Dr. Reece's knowledge and expertise helped me improve my game immensely. She was 100% committed to my progress!"
"It was a revealing, empowering, and challenging experience. I am getting more enjoyment out of my game and appreciate the improved skill that has been an outcome of my hard work. It was so reassuring that you had my best interest in mind."
"My confidence in my ability has grown tremendously! Dr. Reece unlocked what I've been trying to unlock for the past 5 years."
Reap the benefits in your game that my clients have enjoyed, no matter whether your performance goals are in sport, business, or life, by inviting me to support your journey to success.
You can feel confident hiring me to coach you, your junior, or your organization to reach their potential. Having honed my skills over the last two decades with athletes and business owners of all levels, I am equipped me to help you tackle your biggest challenges.
It would be my pleasure to partner with you to help you reach your big, audacious goals by working with you virtually via Zoom, on-site at your training location or company, or on the golf course in Naples, FL.
Are you ready to play great?!
Or you may contact me directly by email at Shannon@TrainingforOptimalPerformance.com or by phone at 847-302-2211.
To your success!

Dr. Shannon Reece
(Past clients include the FGCU Men's and Women's golf teams, Division 1 golfers, a top 50 nationally ranked junior tennis player, and members from the best clubs in Southwest Florida and across the USA. I've had the pleasure of sharing the stage with golf great, Peter Jacobson, and am the mental game coach for the Tiburón Golf Club in Naples, Florida.)