Are you actively working to create a library of great golf memories round after round?
If not, you are probably not playing with the one habit you absolutely need to play great golf.
In this episode, I share a 3-step process you can use to cultivate this powerful habit in your game starting today.
Here's how this episode plays out…
[06:47] Step #1: Buying Into the Value of Celebrating Success –

If you aren't actively looking for things to celebrate in your game following every shot, then you're missing out on a lot of amazing benefits that creating memories of success can bring.

[08:55] Step #2: Knowing the Key Things You Want to Celebrate During a Round – Success isn't just about holing putts, hitting long drives, or making a birdie. There are parts of your performance that contribute to great outcomes that are worth celebrating.
[13:40] Step #3: Understanding How to Make Memories of Success Stick – The memories that stick are those to which you give the most attention, energy, thought, talk, and feeling. Discover three simple things you can do to make sure that great memories stick.
Don't forget to download your free cheat sheet here >>>>>>>>>>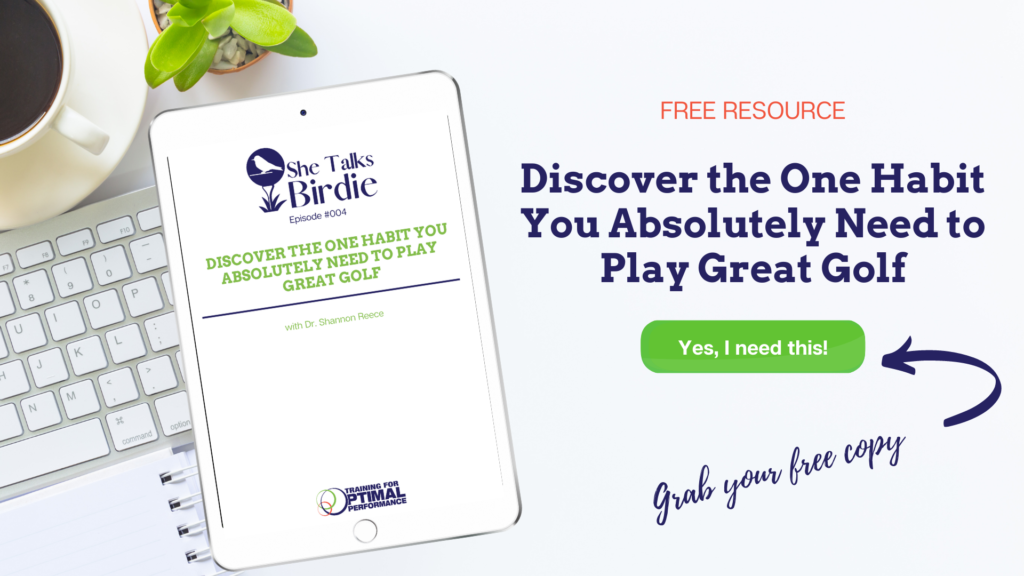 Rate, Review, & Subscribe on Apple Podcasts
"I love Shannon and She Talks Birdie." <– If that sounds like you, please consider rating and reviewing my show! This helps me support more golfers — just like you — to improve their mental game so they can experience more consistency, more confidence, and loads more fun. Click here, then click on "Listen on Apple Podcasts" and a new window opens, scroll down and click on "Write a Review." Then be sure to let me know what you loved most about the episode!
Also, if you haven't done so already, subscribe to the podcast. If you're not subscribed, there's a good chance you'll miss out. Subscribe now!
---
Subscribe where you listen to your favorite podcasts now!